The pledge from BT to increase broadband speeds will help your business by David Hutton
8th October 2015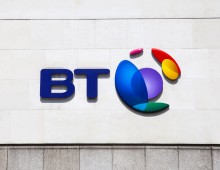 In recent years, companies in all sectors of industry have made great efforts to increase productivity and to become more efficient. They will have spent significant sums of money on training schemes, improved machinery, heightened technology and more selective recruitment programmes. For many businesses, however, the speed of their internet connections is still slowing them down.
Government plans to provide faster web usage for both the domestic and commercial user have been reported heavily in the media, and as a result British Telecom have been under increasing pressure to deliver. There had been whispers that BT would be forced to break away from Openreach, its infrastructure division which provides a pivotal role in the organisation's quest to keep the customer – and the government – satisfied.
Time to live life in the fast lane
When it comes to the future of broadband availability in the UK, speed really is of the essence. If BT has been given something of a reprieve for the moment, and it would appear that they have, their future plans for widely available, extremely efficient and impressively quick connections need to be implemented soon. Having now gone from promising super-fast to ultra-fast speeds, they are going to have to deliver on time and in full.
Among the key points of the plans for the future are a promise to provide free satellite equipment for remote businesses and homes, major upgrades in towns and cities and the availability of G.fast, its latest broadband product, in as many as ten million homes by 2020. It's a hefty undertaking, but it's one that government ministers feel is achievable.
Major undertakings, major improvements, major benefits
For the business user, especially one that utilises effective IT support services, wider bandwidths and faster communications will increase efficiency in a most dramatic way. This is perhaps an opportunity for many companies to take their performances to a new level, one that was perhaps unimaginable just a few years ago.
With IT support services from Simmway, business users will be able to work at a pace that suits their requirements. Upgrades and remote repairs will be, by definition, faster and less intrusive, adding to the levels of performance that will be crucial for future success. And the increased availability of IT support services will allow more organisations to encourage some members of their teams to work from home.