Our top 3 Microsoft Office upgrade features by David Hutton
26th October 2015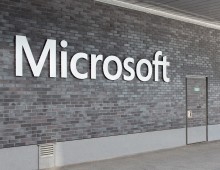 Simmway provide Microsoft Office support for businesses and with the newest version of Microsoft Office recently being released we thought we'd give you our top 3 favourites.
With new features designed to make it the best version of the Office program yet, there is a lot of excitement around how this software can make work and home use easier. It was released back on the 22nd September. We discuss how a few of these will impact the whole user experience of Microsoft Office.
Easier collaboration –

The first of their new features is the 'Collaboration' feature, it allows users on Word to share documents with each other, co-author and communicate with each other as well as Skype. Within this they have also included the groups feature from Office 365 into Outlook, allowing you to group together colleagues, friends and family for group chats, as well as documents and file sharing.
Better tool search facility –

The second newest feature is 'Tell Me' and 'Smart Lookup'. With previous Office features such as Clippy and Lookup being put in place to help users find a certain tool or search the internet for a phrase or word, these are much better updated versions. 'Tell Me' allows users to simply search for a tool in Word, Powerpoint and Excel, this will definitely benefit users when they are new to the software or struggling to find a specific tool. It is a step up from the Clippy feature that didn't seem to help users as much as it was designed to. The 'Smart Lookup' tool is just an upgrade from the lookup tool used in Office before. But it is bigger and better, it will bring up a sidebar with extra information and images when you search for a particular term, meaning users don't have to leave the Word application.
More streamlined email –

The last feature is in Outlook, with promises to be the 'smartest inbox ever', with a new and improved search function making it easier for people to find important emails quickly. They've also introduced a 'clutter' folder, that will prioritise important emails from the unnecessary ones. Unlike spam folders the clutter folder will learn from your email habits which emails are deemed important and which aren't, processing these and making emails cleaner and simpler to use.
Simmway provide Microsoft Office support, we help with upgrades, provide ongoing support and monitoring of Office and other software. Our years of expertise stand us in good stead dealing with problems that may arise from downloading new software, or figuring out how to use the new Microsoft Office features and make your IT experience easy.