Protection needs to be a higher priority for Mac users by David Hutton
20th August 2015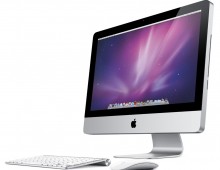 If you ask computer users whether they prefer Mac or Windows usage, the chances are the reply will depend on which system the individual is currently using. Many of those who have stayed with Windows for many years will be reluctant to even try a Mac, and the same applies in reverse for members of the extended Mac 'family'.
A recent report by OPSWAT has revealed an interesting trend, and it's one that should be sending out warning signs to Mac users in all parts of the world. The revelation indicated that a significant number of Mac owners, in both the domestic and commercial sectors, are taking too many chances when it comes to providing protection against viruses.
More than three quarters of Windows users had at least one antivirus product installed on their computers, indicating that they take this matter extremely seriously. With Mac users, only around 50% were sufficiently protected, and this worrying statistic becomes even more of a concern when you think about just how many issues are caused by unwanted adware and malware.
Many people think that anti virus for Mac isn't necessary but this interesting article from PC Advisor says otherwise Do Apple Macs need antivirus? OS X security explained.
Why take chances when you could suffer severe damage?
When you consider that the price of the average Mac is likely to be significantly higher than the standard Windows computer, it's difficult to know why so many owners are taking an unnecessary – and potentially costly – risk. You would perhaps think that Mac users, having already shelled out for an expensive piece of hardware, would be keener to have adequate anti-virus software and RTP (real time protection) in place, but this isn't always the case.
Given the powerful utilities that Mac users have at their fingertips, you might also think that more of them would be using peer-to-peer (P2P) file-sharing products, but even in this area the Windows users are leading the field. More than 31% of Windows users, compared to 25% of those who have Macs, are using P2P on a regular basis. The days when we could assume that Mac owners were perhaps ahead of the game may be coming to an end.
Whether you use a Mac or a Windows computer, your business needs to be operating to its fullest – and safest – potential. Viruses are constantly being introduced by wrong-doers, and the only way to stay safe is to ensure you have robust on-going protection. Here at Simmway, we specialise in cleaning IT structures and ensuring they are protected both now and into the future.